Wedding invitations is an extremely important part of your wedding! Remember to decide what wedding invitation you want early on so you can get them printed in time to send them to your guests. 
Things you want to include on a wedding invitation:
Name of bride & groom
Date of Wedding
Location (with address)
Time of Ceremony AND time of reception
RSVP information
Here are some great ideas for wedding invitations (click to buy!)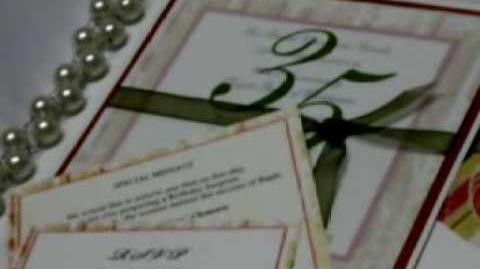 Ad blocker interference detected!
Wikia is a free-to-use site that makes money from advertising. We have a modified experience for viewers using ad blockers

Wikia is not accessible if you've made further modifications. Remove the custom ad blocker rule(s) and the page will load as expected.